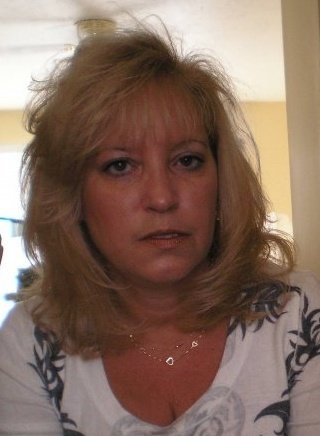 DJ Littlebit
Question: Why should I chose a DJ instead of a band?
Answer: There are several differences between a band and a DJ.  A DJ can play a wide variety of music and a band most times needs to stick to their rehearsed music.  A DJ can play music all through your event without taking a break so you have continuous music and endless possibilities of party memories.
Question: What is the basic block of time for a typical reception/party?
Answer:   This varies.  Depending on the type of event the hours may be different.  A typical block of time is 4 hours.

Question: Why don't you list pricing on your website?
Answer:  There are so many variables to consider for each event that to list pricing would be very difficult.  It is always better to call and speak to your DJ to get accurate pricing and to see if there is a connection.  Connecting with your DJ is extremely important.
Question: Will you be able to play longer than the initial block of time if I want to continue my party?
Answer: Yes.  When your event is booked, I do not book another event for that day.
Question: Do you charge for setup and breakdown?
Answer: Absolutely not.  Your contract is for straight playing time.  I am usually setup up 90 minutes before the event to be sure to allow time to check the sound and setup of the room.
Question: Will we only meet one time to talk about my event?
Answer: Absolutely not.  I provide unlimited consultations.  This means that once your event is booked, we will meet approximately one month to three weeks before your event date to put together an event schematic.  After that meeting, I am available for follow up meetings, phone calls or email with any last minute details all the way up to the day of your event.  I am also able to put together a schematic on very short notice.
Question: How are you able to coordinate my event so that it runs smoothly?
Answer: I am very organized. For each event, I construct an outline from our meeting and provide it to each of the vendors who are a part of your event.  This includes providing it to the banquet staff, photographer and videographer.  By doing this, it is an assurance that everyone involved will know the outline of your event and help it to run smoothly.  I will also, throughout the event, converse with all involved parties to be sure they are aware of upcoming events and are prepared including being ready to capture those special moments on photos or videos.
Question: What kind of equipment do you use?
Answer:  All of my equipment is professional DJ equipment.  Since I am a digital DJ, I use a professional DJ software program on my laptop.  My laptop is connected to a DJ mixer/player combination which also allows me to play CDs, MP3 discs and even dock an iPod if needed.  I can also provide a hookup to my equipment to accommodate a slide presentation.  My speakers are powered speakers which allow me to be more versatile in my setup.  My microphones are made by Sennheiser and I use one from my DJ booth and provide a wireless microphone for ceremonies, toasts and speeches.
Question: Do you accept requests?
Answer:  Absolutely.  Since I am a digital DJ, I am able to bring a vast variety of music with me.
Question: Can you provide music for my ceremony?
Answer: Yes.  I have a second setup that can be provided.  By providing a separate setup for the ceremony, it allows me to be able to play music at the ceremony site as well as the reception site when ready to move to the next part of your event without having to re-setup to start the music for the reception.  A wireless microphone can also be provided.
Question: Can you provide lighting?
Answer: Yes.  Lighting is included.  Lighting is provided for the dance floor to make your party time more exciting.  You can request to not have lighting is you prefer.
Question: Do you require a meal during my event?
Answer: No.  I am self-sustaining and do not require a meal to be provided.  Should you chose to provide a meal, it would be appreciated but not expected.
Question: Do you have insurance?
Answer: Yes.  I have General Liability insurance and can present a certificate to your venue if needed.
Question: Do you offer any other service?
Answer: Yes. I am also a wedding officiant. The name of my company is K.I.S.S. Weddings(Keep It Simple and Sweet).  It can be difficult to pull together all the details for your wedding day, especially when you are coming from out of town, and I have made it easy and affordable for you to have the perfect wedding ceremony.  I am happy to be of service for couples who have already retained entertainment for their wedding day, but would like to have an officiant for their ceremony. My slogan is "Where Elegance Meets Simplicity" and I am happy to help you put together your dream ceremony.  You can visit my Officiant website at: www.kissweddingservice.com
We also offer UPLIGHTING FOR YOUR EVENT ROOM AND GOBO PROJECTION.
FOR MORE INFORMATION OR TO SETUP UP A FREE, NO OBLIGATION CONSULTATION, PLEASE CONTACT ME:
call/text 941-544-1230 or email me at: djlittlebit@ymail.com