Written by Tammy Wallingford, DJ Littlebit        
So…You are having a wedding.  Should you ask the DJ at your local club or bar to DJ for your reception or should you look for a Wedding DJ? 
You go out on the weekends to your favorite club or bar.  The DJ there really knows how to get the crowd dancing.  Suddenly, you have an idea!  Why not see if they can play for our wedding reception?  They know how to play music so they must be good for our reception, right? 
Well…maybe… but consider the information below before you make your decision.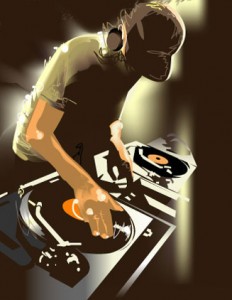 While both club/bar DJs and Wedding DJs are experts in their music expertise, entertaining at a bar or club vs. at a wedding reception requires very different set of skills. It's rare to find a DJ qualified to do both.  A Club DJ is there ONLY to play music and usually one kind of music.  He plays whatever the owner has asked him to play for the owner's idea of what kind of crowd they want to frequent the club/bar.  He is usually very good at playing that type.   He practices his craft so he is the best DJ in town playing that type of music.  He does not consider being versatile in the style of music he plays because he doesn't need to be.  He is there to draw a certain type of crowd into the club/bar.
Nowadays, the typical kind of music played in a club/bar is Techo and R&B.  While this genre of music may be your favorite kind of music, not everyone in your guest list for your wedding will respond to this type of music.  When you are planning a wedding reception,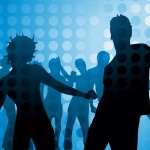 you will have a diverse group of family and friends who will attend.  Consider the fact that you want all of your guests to have a great time and not just a small group of them.  An experienced Wedding DJ is a more versatile DJ and will have a good knowledge of all genres of music including Top 40, Hip Hop, Urban, Country, Rock n Roll, Latin and more, as well as both fast and slow music from the most recently released to the top hits from yesteryear. 
They need to be experienced will all facets of music because it is their job to keep your guests excited about the party.   Remember… most of your reception will be a party.  It is a Wedding DJ's job to judge your crowd and play the music that will keep the energy up and appeal to all age groups.  This will involve playing different genres of music at different times during your wedding reception.  As mentioned previously, most club/bar DJ's are experienced in playing one genre of music whereas Wedding DJ's are experienced in playing all genres of music.
A wedding reception has many elements to it.  Depending on what you chose as your events, the DJ will need to know how to run your reception so that all of your elements run smoothly and this allows you as the Bride and Groom, to enjoy your time with your guests.  These events may include introductions, first dance, toasts, etc.  A Wedding DJ will know how to coordinate these events and when the best time to do them is.  A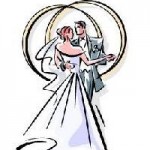 club/bar DJ will not be experienced with this facet of your reception as typically they are paid to stay in their DJ booth and just play music.  There is no need for them to interact with the crowd…their only job is to play music.  A Wedding DJ, however, will know how to interact with the crowd to keep the flow of your reception as well as the knowledge on how to orchestrate your special events.  An experienced wedding DJ will communicate with the venue, MC the event and work in conjunction with the bride and groom, their parents, photographers, etc. to ensure your reception runs smoothly.  The art of easily managing any situation that comes up at any time without stress or visible frustration is of utmost importance. 
No wedding is the same as another. Therefore, wedding DJs are required to be highly adaptable and adjust their performance style from event-to-event.  This skill ensures that as many guests as possible are given the opportunity to have fun.  A professional Wedding DJ takes into account an age spread that can exceed 60 years between the youngest and oldest guests. Therefore the style of music needs to be changed multiple times throughout the night to accommodate everyone.  A Wedding DJ watches the crowd throughout the night and adjusts the music based on the guests that are dancing (or not) and  encourages the crowd to have a good time with the music they are playing.
While we all love a night out on the town, your wedding reception is a different animal all together.  It is a private event meant to celebrate your special day with your friends and family.  It is a place where all your guests feel comfortable and can meet new people in an environment that is welcoming and happy.  They can talk, laugh and dance knowing that they are in a private setting and they can be themselves and just enjoy the love in the air. 
Remember, you want a DJ that is part of your celebration and not one who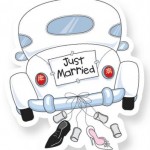 wants to be the center of the celebration.  While Club DJs can be exceptional professionals, it is important to be sure that the DJ you choose for your special day fully understands weddings and is able to expertly manage all entertainment requirements on the most important day of your life.
As a DJ myself, I truly respect all that are in the industry.  This article is not meant to put down or discredit any DJ.  We are all out there working to make our experience with our clients the best it can be in the environment in which we are working.